Attendance Management System:
Digital online attendance system, with live updates for parents through mobile app.

Teachers can easily mark the daily or subject-wise attendance.

Evaluate statistical attendance reports(averages, percentages, charts etc. ) for every student.

Parent's alerts on short attendance through Mobile application.
Mobile Application:
iOS and Android apps developed for teachers, parents, iCAMPUS admin and school faculty to manage campus related tasks on the go.

Parents can receive their children's school progress and fee challan notification and always stay updated.

Teachers, parents and students can check homework status, attendencde and pending task status through the app.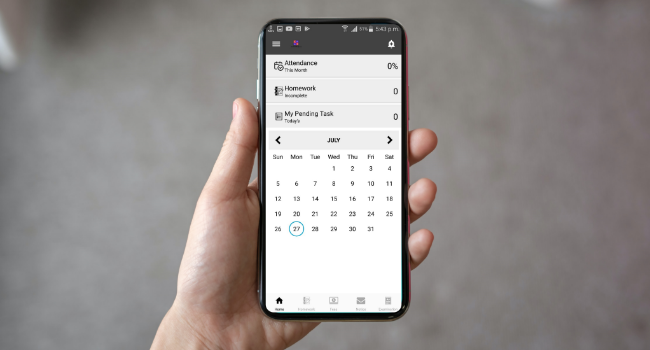 Fee Management System:
Generate digital fee challans, which will be delivered to parents through  the mobile app.

Hassle free fee collection and immediate records update.

Intelligent and real time financial reports based on fee collection.

Fee defaulters or fee dues can be viewed separately
Inventory Management System: 
Maintain a record of all the things required by school, all the things they have and all the things they spent money on.

Issue purchase requisitions digitally using iCAMPUS 

Register and manage vendors

Keep stock records updated and track usage
Income/ Expense Management System: 
With the school accounting software, all of your accounting needs will be met easily in one place.

Manage your income from fees or other sources.

Record and review your expenses

Another huge task is getting the salaries out, managing expenses, keeping the budget and book-keeping, etc.

With iCAMPUS you can reduce consumption of paper used to keep salary records
Front office Management System:
A reception is the place with the most amount of important stuff happening.With the cloud based management system, you can:
log in all the admission enquiries

 Record visitors and call log

 manage follow-ups and send notifications

 Record and manage complaints
Learning Management system:
With iCAMPUS you can manage courses, academic subjects, classes and batches as well.

You can keep the data of a certain subject's academic session to provide access to all those who are involved for the academic year.

You can also manage daily classes, timetables and class schedules.

iCAMPUS makes it easy for teachers to Upload / Download student assignments, homework, worksheets etc.
Lesson Planning:
With iCAMPUS teachers can plan their sessions subject wise.

Assigning teachers to each class activity

Based on the class schedule school faculty can create and manage the Lesson plan for the whole academic year.

Follow up if the teachers are following the assigned lesson plan or not.
Examination Module:
A unique feature through which teachers can automate the Examination process.

School can creating  examination groups

Scheduling the examination and communicating with parents through the mobile app.

Designing and issuing the admit card.

Designing and issuing the marks sheet.

Devising the grading policy
Human Resource Management: 
An Automated employee resource management system. Which can take care of following operations:
Employee Management

Payroll Management

Leaves Management

Automated Attendance

Employee Rating

Appraisal management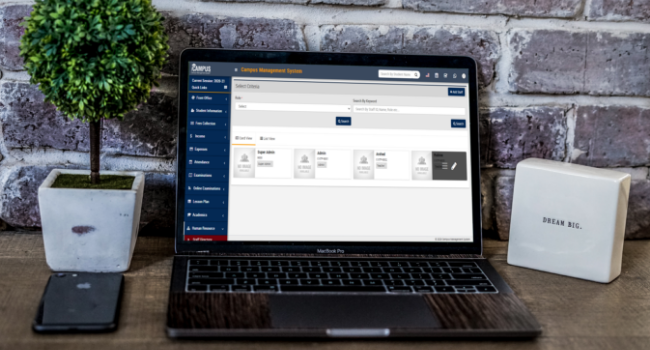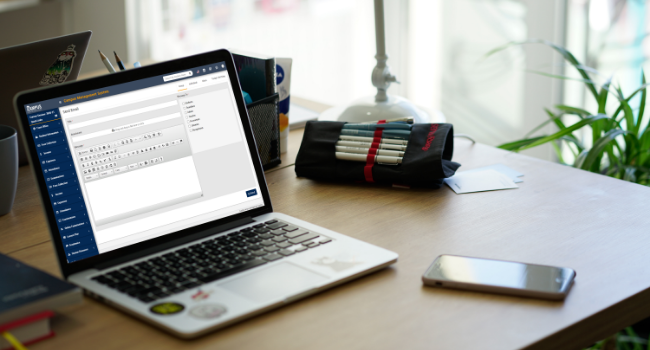 Efficient Communication:
You can send notifications, circulars and alerts to students, parents and teachers.

Academic alerts, such as topic completion, examination schedules will be delivered instantly.

 Teachers can also directly communicate with parents of all or selected students.

Online PTM can also be conducted.
Online Library Management :
Library staff can maintain all the books database.

Book banks management will help staff and students to efficiently use resources.

An automated library membership management system. Automate process of providing library membership

Book circulations and intelligent reports on overall Library activities.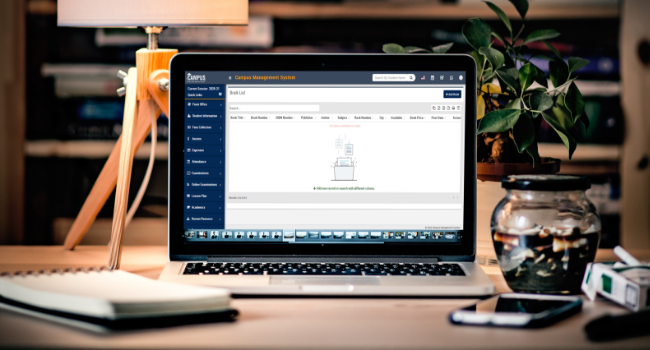 Intelligence Reports:
For all the integrated modules, users can generate customized reports. Such As:
Student reports

Financial reports

Attendance reports

Examination summary

Inventory reports

User logs

Reports of Library activities

Human resource reports
Automated ID cards and Certificates:
With iCAMPUS  you can automatically issue all required IDs, Admit Cards, School certificates and any other required documentation. 

All ID's are based on Student Data, no need to double the work.

All the student documents stored just one  click away.